Create space so your team can thrive.
You must create space for knowledge workers to do their best work. But how do you do that? Welcome to Free Range Management.
Free Range Management can be summed up in two words: create space. The trick is doing that in a way where employees and managers are happy. Steve Tauber (CTO in residence at madewithlove), and Andreas Creten (CEO and founder of our company) wrote a guide to managing knowledge workers, structuring teams, and shaping the work so that an organization can find success. This resulted in Free Range Management, the book.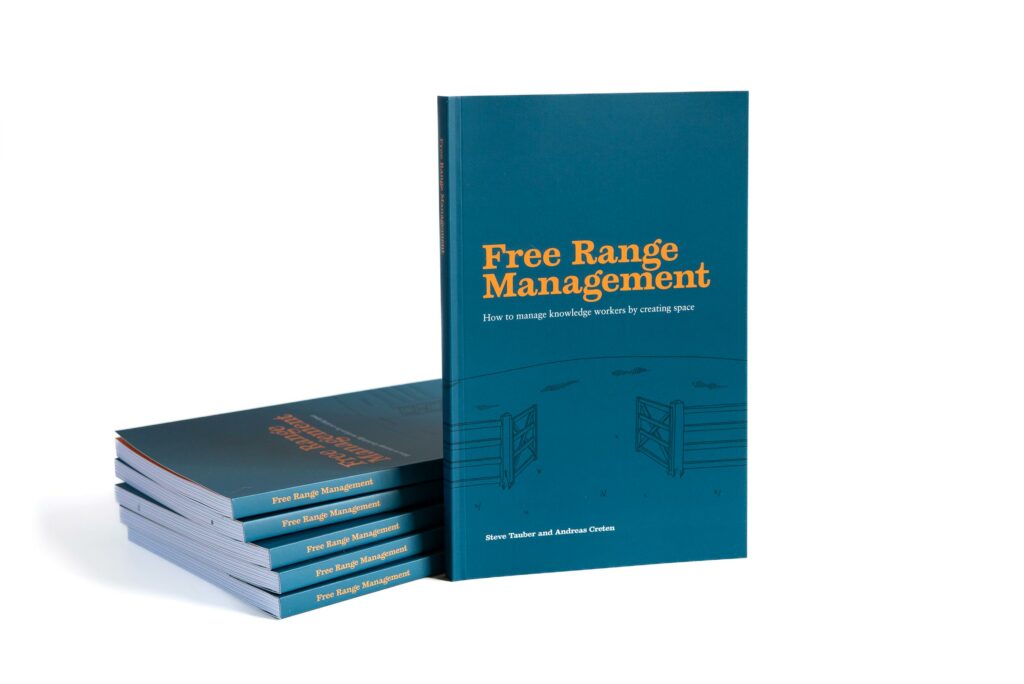 This collection of battle-tested processes helps new and experienced managers redefine their teams around the most important asset they have — their employees. Managers can provide autonomy, guard the time to focus deeply, and ensure people use the right tools and processes.
Although most of our experience is in software, computing, and IT, knowledge work exists across many disciplines and roles. If you are paid to think, you are a knowledge worker. This includes not only doctors, politicians, and engineers but also jobs traditionally viewed as low-skilled, roles where one must experiment and apply deeper knowledge to get a good result.
What's inside the book?
This book documents what we've learned along the way. It's composed of several chapters, each focused on frameworks and tools needed to create space. You don't have to read the chapters in order, but it will help.
Each chapter starts with pragmatic information, includes some references, and ends with a list of small steps to get started. We cover topics like assessing outcome, embracing feedback, encouraging psychological safety, and defining clear tasks. Creating focus, supporting collaboration, monitoring healthy habits, building the team, and becoming a knowledge-first company are the other chapters of Free Range Management. We hope you enjoy this journey as much as we enjoyed writing it.
Where can I order Free Range Management?
The book is now available for ordering via our website. We ship everywhere in Europe!