Careers
We will make sure you will love every day at work. These are the career opportunities (at madewithlove or at our clients) we currently have to offer.
Menu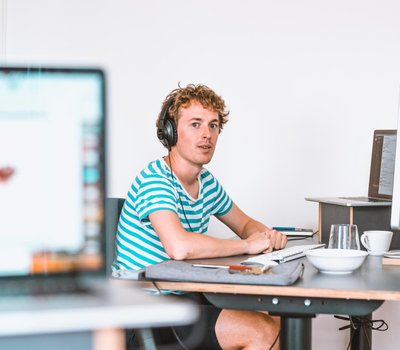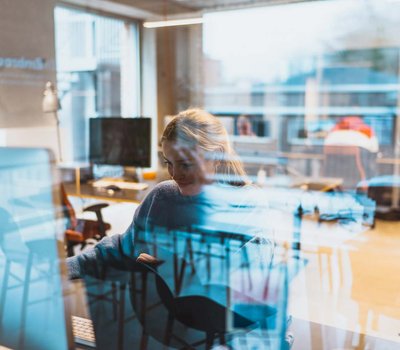 You might think: "damn, that team does not look like me at all". But let us be clear; we are searching for people that look and think like YOU!
Walk of life
We are aware our team consists of mainly white millennial men — and that's not how we want it. We'd love to build our team around people from each and every walk of life.
We strongly believe in the strengths of diverse and inclusive teams and hope our job offers will attract a broader audience than they are today.
You can read more about our efforts towards a more inclusive and welcoming environment. If you still have any doubts before applying, feel free to reach out, and we'll gladly free up some time to answer all your questions. Hope to speak soon!
Open positions
We receive a lot of applications. However, we take the time to go through all of them.
If you took the time to provide us a custom cover letter and your CV is somewhat relevant to what we do, you will be invited for a personal interview. This is a video call with Simone, Yannick or Tim where you will get to know us and the other way around. On this call, we check for the most important human and language skills, and culture add or fit.
Positions with madewithlove
Positions with our clients
These job postings are not with madewithlove, but instead with one of our clients whom we consciously chose to work with.
Sorry, currently no open positions.
Work where you want
Madewithlove is based in Belgium but we have engineers working all over the world — Poland, Turkey, Brazil, South Africa, and France to name a few countries. We don't care where you work so no need to be in Belgium.
When working from another time zone, you are responsible for organising yourself to be able to communicate when needed and attend team meetings. Want to work in Helsinki for a few days? Just let us know in time, make sure you have a stable internet connection, and you are good to go. We regularly invite colleagues from abroad to Belgium where they can count on a fully furnished upstairs apartment at the Leuven HQ.
Work when you want
Employees get to choose their own hours, even in other time zones.
It's up to you to work efficiently with your colleagues, so this naturally results in an overlap agreement so you have enough time online together. We will keep an eye on how long you're working to encourage enough rest and a maximum of 38 hours per week.
We only work on projects that are at the heart of our client's business. We help build digital products that make these businesses grow for the better.
This is our jam
We give our clients a better place to live and work in. And we build the teams to drive these aspirations further.
We don't content ourselves with the products our clients want; we develop the products we know they need.
There's just one thing we hate, and that's hit and run. We don't stop until we hit success and we can ensure the client's team will keep the project running smoothly.
Does this sound like you?