I've recently written a book called Free Range Management with Andreas Creten. It's a pragmatic guide for first-time managers, teaching them how to manage knowledge workers by creating space.
The whole structure of the book changed very early in the writing process. When I started writing, I had to create a proposal for publication. These proposals have a very specific format covering an overview, target audiences, author bios, comparable titles, go-to-market strategy, and — most importantly — a detailed chapter-by-chapter summary.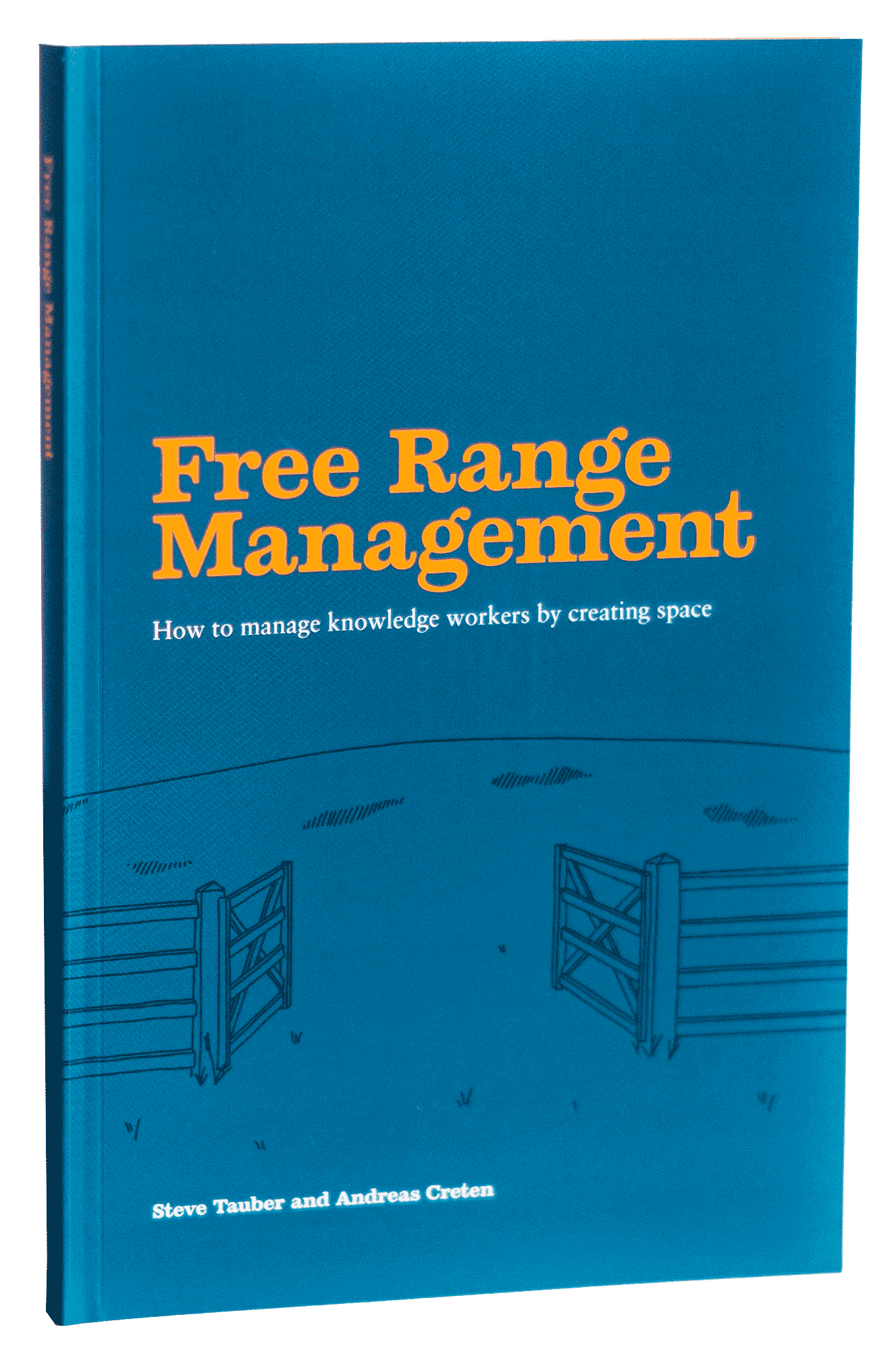 I wrote the whole summary out, starting with our definition of a Free Range Worker — the model employee who can communicate transparently and with empathy, shares knowledge easily, and masters their tools. They are influencers without authority, managing up or regularly coaching peers through actions and writing.
I went on to describe the other chapters, ending with one about measuring outcomes, metrics, and hiring. Then I needed to start over. I realized that first-time managers would never read these words. They'd stop early on because they were afraid.
A lot of managers are afraid. They are afraid of remote work, afraid of employees that are slacking, afraid of making mistakes.
A lot of managers are afraid. They are afraid of remote work, afraid of employees that are slacking, afraid of making mistakes.
The art of letting go
Too often, managers want control. But that just doesn't work when leading knowledge workers. You see, top-down hierarchies have one big nasty fault — the decision makers are very far away from the actual problems. It's the people on the bottom that know best.
To fix this, Free Range Management is focused on accepting that you have no control. Your job as a manager is to embrace extreme autonomy. Sure, there are some processes and practices that will help keep the train on the rails, but at the end of the day it's not up to you.
So this is what the book teaches. What are the specific structures you need in place in order to have the transparency to allay your fears?
Measuring and assessing team output as a manager
We ended up with Assess Outcomes as the first chapter. It shows you how to measure outcomes at a team level and assess individual performance. It's not about how much time people sit in a chair, whether they're working from home or from the office, or what mistakes they've made.
When it comes to knowledge work, the people on your team know best. So take a breath — and a step back — and let them do what they do best. Let go of the fear and embrace autonomy.
If you'd like to know more about the book, check out Free Range Management.