Our audits: are your software, product and team ready to scale?
With our due diligence service, our top-notch engineers and experienced CTOs will discover technical and communication threats to your startup . In only 2 weeks.
Menu
Our team's expertise
is what makes our
technical audits unique
Our due diligence audits explained in 1 minute
What is our technical audit report?
In one sentence: it's a very detailed document (15-20 pages), covering all the risks associated with your current technology, codebase, and team-level problems that will eventually prevent your software product from scaling.
Around 90% of SaaS startups fail within 3 years from launching despite having access to sufficient funding. One of the main reasons is their inability to predict what could go wrong with their product, team, or both.
Through our unique auditing process, we'll help you avoid that scenario. Apart from the specific areas you'll like us to cover, we'll also get you answers to the key questions every CTO, Founder, or SaaS team leader should know:
Is our software solution ready to scale?

Are my software developers actually seniors?

Why does my engineering team keep missing deadlines?

Will we be able to handle scaling our SaaS product with our current team, technology, and processes?
Download sample audit report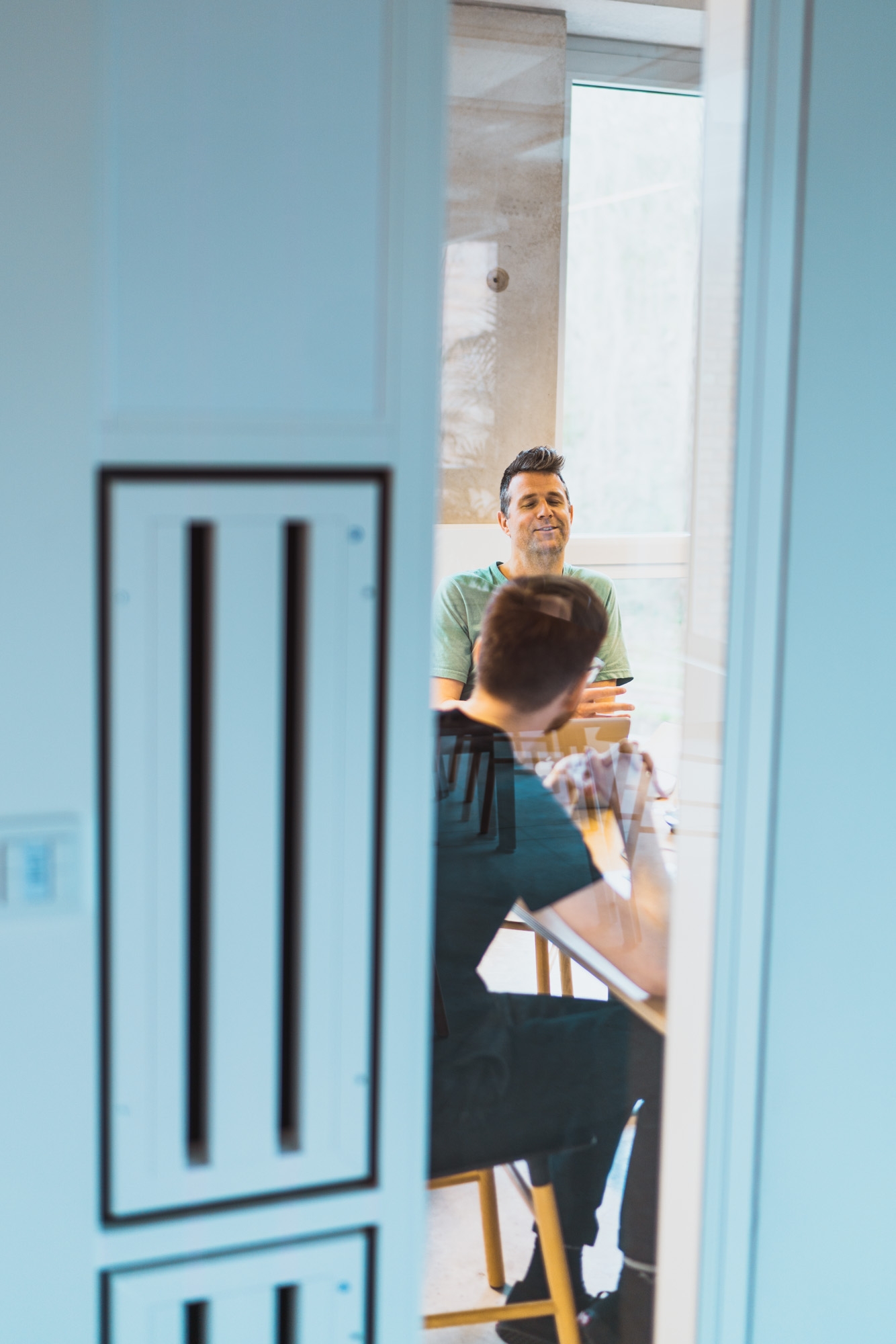 Why 100+ startups chose our audits
We asked our clients why they decided to hire our team to conduct technical audits for them. Among many reasons, 3 have been mentioned over and over again:
1. Our developers and engineers are the best in the world
No other company can offer the time and devotion of as many experts as we do. We've been coding and running our own technical companies for decades, and our shared expertise allows us to identify 95% of problems that are slowly destroying our clients' products. The other 5%? We might need a day or two to figure it out.
2. We're brutally honest and discover every threat
We'll provide unbiased insights on the condition of your business and your team. We have a reputation of "Gordon Ramsey's startup nightmares", because we'll reveal the ugly truth about what's wrong with your code, communication, and development plans, even if it (slightly) hurts.
We're all very nice guys, but we also know that only honesty can guarantee success. Sure, we can tell you everything is OK, but that won't save your product from failing 2 years from now…
3. We're laser-focused on startups
Auditing startups is very different to auditing other types of businesses, because there are many obstacles to be aware of when trying to scale up (like funding, recruitment, or extreme uncertainty about the future). We know these stuggles very well, because:
We own startups ourselves. We've failed and succeeded, and so we know what to avoid when scaling up.

We work with investors and help them audit startups before putting money on the table.
What we cover during our audits and how we do it
Our unique methodology is based on 5 pillars, because just analyzing the code or looking at technical documentation isn't enough: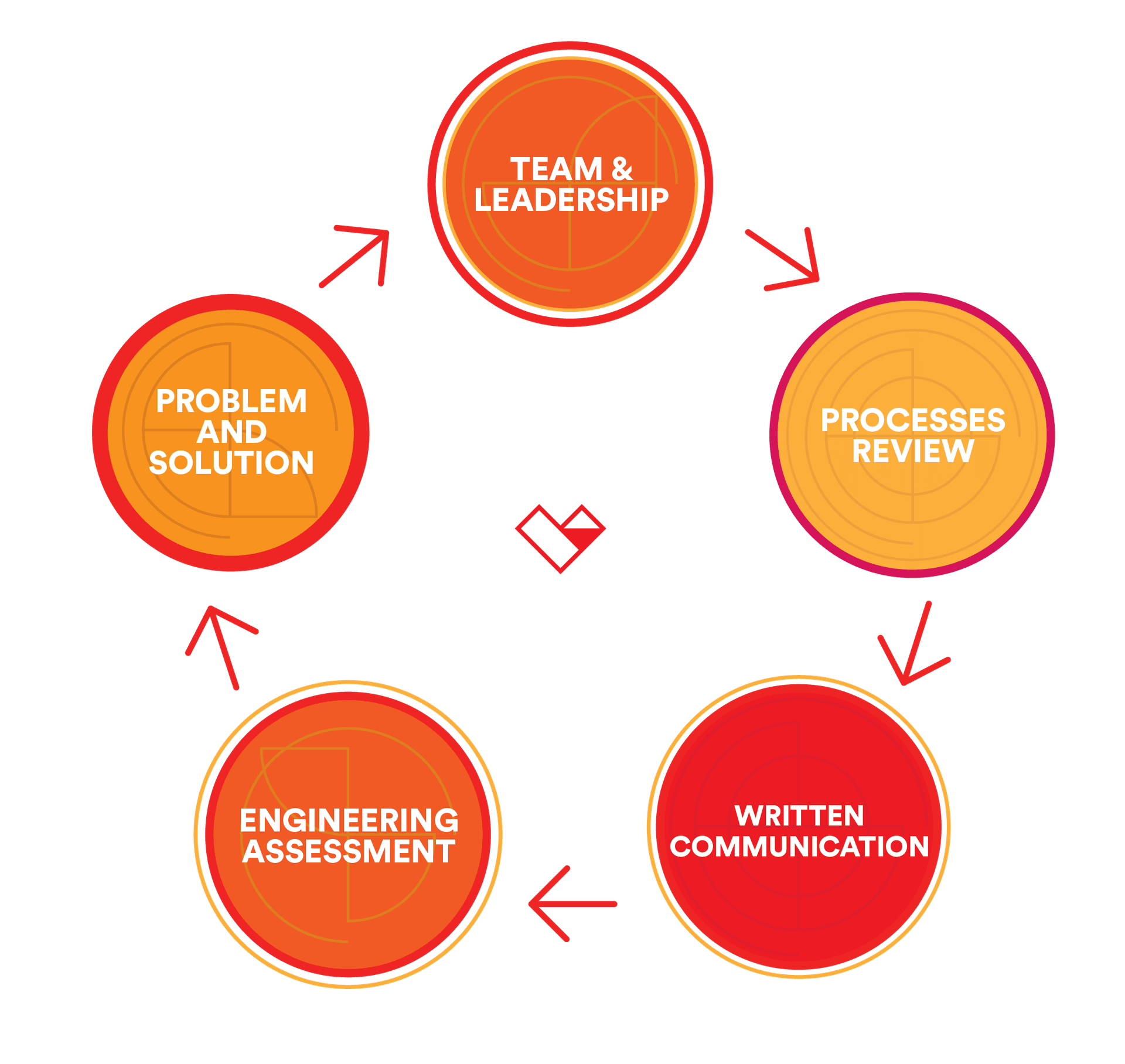 How we approach due diligence
1. We start with a baseline interview, a 2-hour call with the CTO (or other senior leadership). During this time, we cover a lot of ground. Our goal is to know about the key players in the town and the main areas to focus in on during our remaining interviews.
2. We prepare for this interview by getting access to an org-chart and deciding on 3 to 5 key questions (from you or an investment team). We also schedule placeholder interviews.
3. After the baseline interview, we know who we want to talk to and the important systems to review. We invite other team members to the pre-scheduled calls and ask for access to codebases, ticketing systems, and documentation tools.
4. Behind the scenes our team dives deep, checking for best practices across the various systems. During interviews, we zoom in on specific details in an effort to understand how a team thinks about their work.
5. After a week or so, it's time to write the report. We document our observations and concerns, then share a draft with the company. We refine the finished version and share it with the recipients.
6. We debrief the report after people have had a chance to read it. Then we answer questions. We even join board meetings if necessary. From the first interview, it takes 10 business days to complete the audit.
We help our clients succeed
You won't see companies like Amazon or Facebook among our past clients. They're already pretty big. You will, however, see the names that will soon rock the SaaS world because we helped them predict risks and avoid failure.
Flexmail
Email Marketing solution
"They not only helped scale our output but also our strategy, processes and culture. Not by imposing, but by reinforcing the foundations that were already there." — Michelle Dassen (Head of Product)
MySkillCamp
Virtual learning platform
We did a thorough technical due diligence of their product, team and roadmaps. After sharing our insights with all parties involved, they completed a €2.1 million investment round.
And many more
Click the logos to see these great products we helped build
Other great resources about scaling tech startups
A story on remote audits
Discover the advantages of remote audits vs on-site audits. Learn how to improve interview quality, reduce costs, and boost flexibility.
How to do a software rewrite
Should you start from scratch or invest time to refactor your application? * The concepts explained: software rewrite, starting from scratch, and refactoring * When should you create software from scratch? * Making the decision: How to decide to rewrite or refactor? * How to get started with refactoring? Software rewrite vs. starting from scratch vs. refactoring Building software products is an ever-changing and challenging process. Technology evolves, the way we build software changes,
Pulse: Episode 6 – Johann Romefort on Technical Due Diligence
In Pulse, a madewithlove podcast, Andreas talks with leaders from the tech startup and scale-up ecosystem. There are also some podcast episodes where Andreas talks with his own colleagues about everything he comes across when working as a CTO in residence for various clients. Sit back and enjoy Pulse! Episode description On this episode of madewithlove's Pulse podcast, we've invited Johann Romefort (Technology Due Diligence Consultant) to discuss the importance of conducting technical due dil
Jump on a call with Andreas

(Our CEO)

Ready to make your product development bullet-proof? Arrange a free, 30-minute call with Andreas Creten to find out how we can help you. There's no commitment—we just want to understand your needs.
We're getting booked up pretty quickly, so the sooner you get in touch, the sooner we can help you…