GearJot is a digital dashboard to better manage your entire fleet.
It provides one activity feed accessible from all devices, cuts paperwork out of your workflow and allows you to easily access your data when and where you need it. Other key features of the app include fleet management, telematics, digital inspection forms, tasks (to things get fixed fast), service alerts for when it's time to take action, and jots to keep your team collaborating.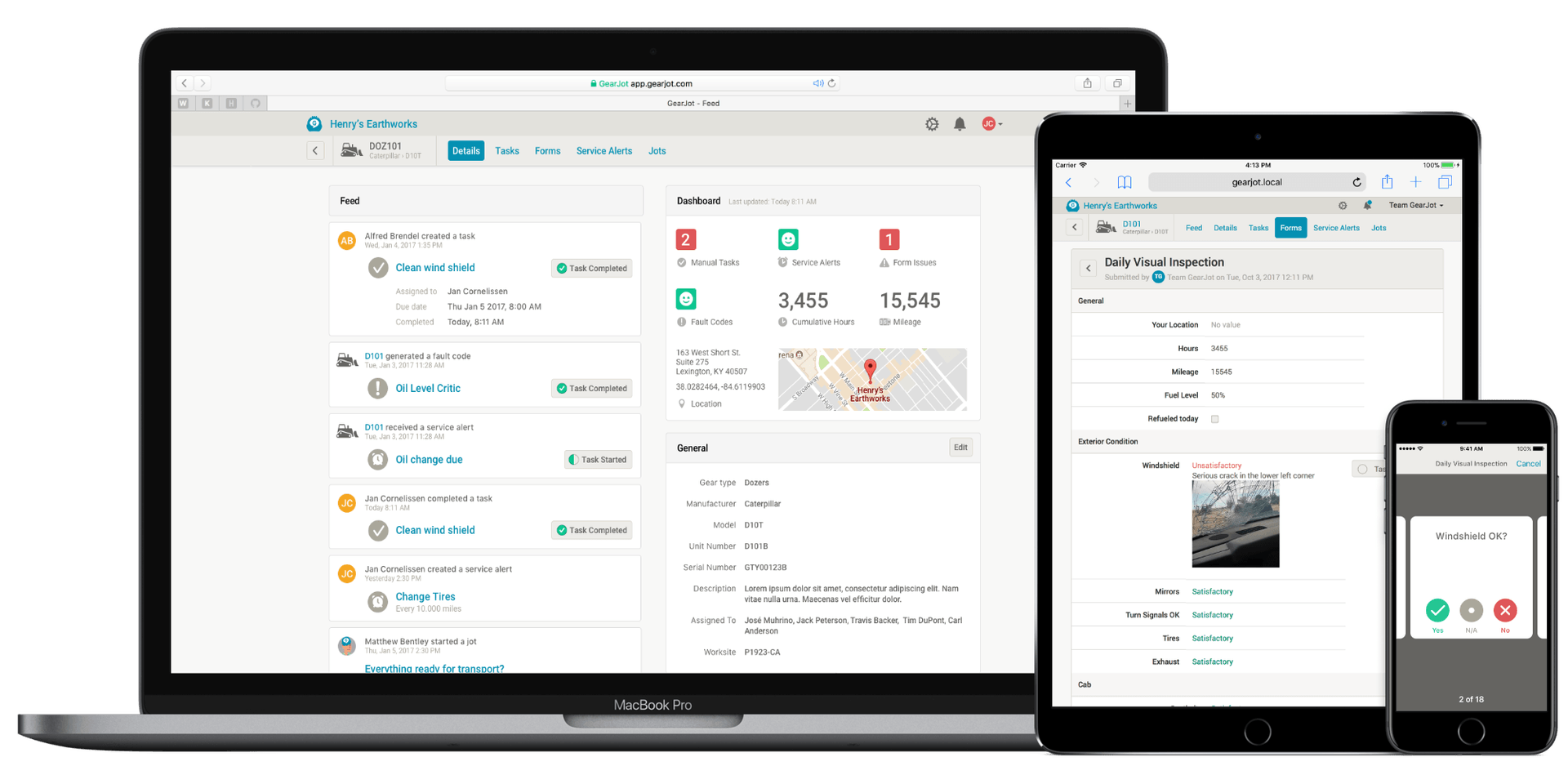 Madewithlove truly has your back as a trustable business and tech partner. They are a great combination of integrity, people and technical skills that allow you to move your software application project forward at any level.
David Macfarlan , CEO GearJot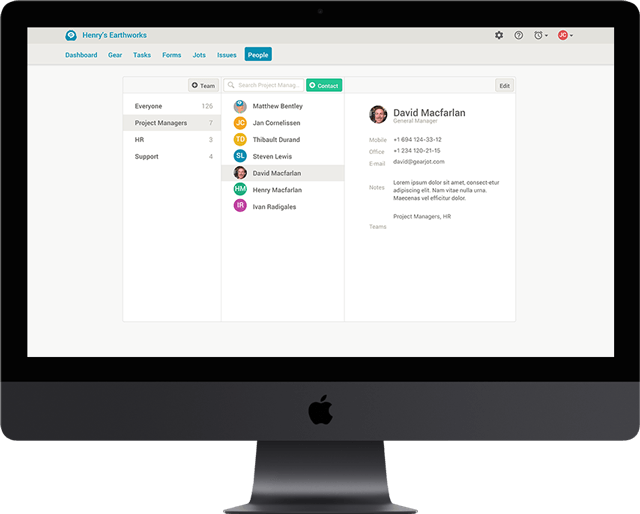 When David came to madewithlove for help, he had already spent quite the road trying to get GearJot out there. In fact, he'd tried that with various development parties over a period of some six years.
So he asked us to tie up the last loose ends. We immediately threw ourselves into understanding the product, a collaborative asset management system aimed at heavy gear users. It soon became clear that GearJot needed a touch more than just tying up some loose ends. After we were done with the app, GearJot was good enough to be released to the world in a first, stable and sellable version.
Learn more about how we do software engineering? Take a look here
We couldn't have done it without madewithlove and now realize we wouldn't want to. I have worked with many development shops over the years and can say with 100% confidence that they truly are the best in the business.
David Macfarlan , CEO GearJot
Product management
We started out with lots of quality assurance (QA) , because the app really wasn't stable and it broke on almost every other page. These had to be resolved first.
Some features were simply too buggy and brought too little value to the table. To get something out there, we decided together with the client to slash these. After this initial breakdown, we came up with a product plan. It determined what exactly had to be finished to get the first version out there, including some smaller high-value features. We implemented this plan and made sure some basic tools were in place, such as Intercom and Bugsnag, to make sure we could follow up clients and bugs.
The result? A stable platform, already in use by the City of Clearwater in Miami to manage all its garbage trucks!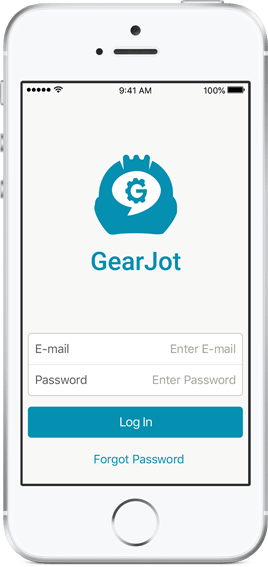 Want us to build your team and product?
We're getting booked up pretty quickly, so the sooner you get in touch, the sooner we can help you…