Flexmail
A 100% Belgian email marketing platform that focuses on ease of use, automation, and flexibility
Menu
Email marketing made easy
What happens when two teams merge? Processes, cultures, and codebases need to become aligned, and fast. Uniting teams, strategies, and roadmaps is hard. Legacy code and impending regulation further complicate things. That's the situation Flexmail was in when they asked for our help.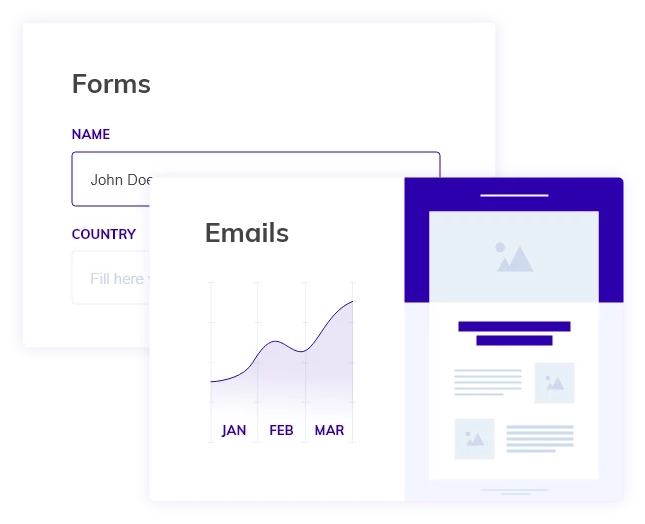 The madewithlove team works alongside us, treated our product with the love and attention it deserved and actively challenged us throughout the entire product development process.
Michelle Dassen, Business Unit Manager at Flexmail
It starts with an audit…
Flexmail's mission to transcend traditional mass mailings is a lofty one.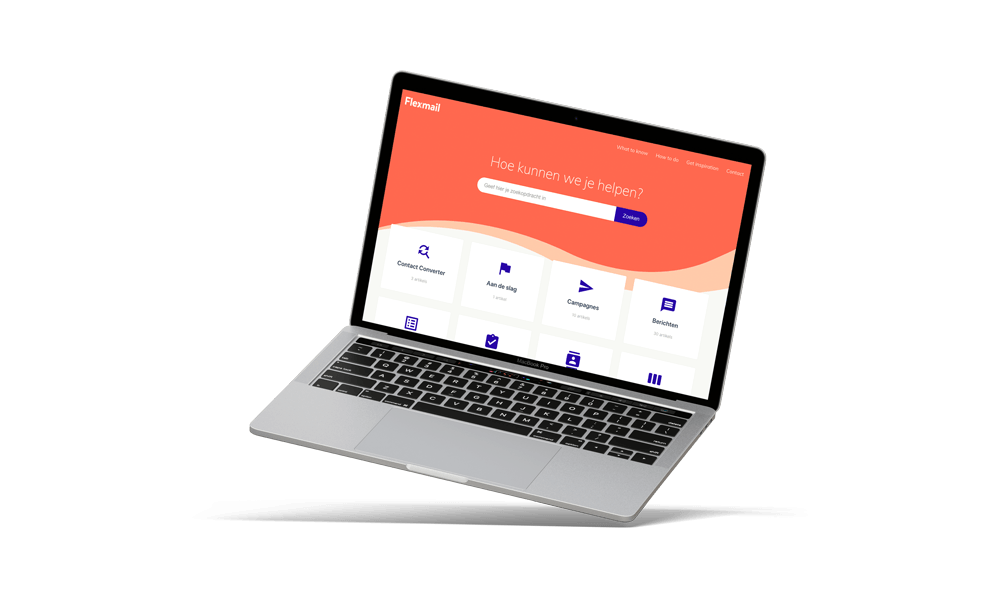 They provide tools so that email marketers can get to know the audience better and create relevant and engaging email campaigns tailored to the needs and questions of each individual contact. To power this, a complex product was created.
Unfortunately, that product had some issues. They weren't a start-up: they had a very active client base with a history with the product. Years of adding client-requested features left the platform in a state which made it hard to maintain. Madewithlove started by analyzing the existing product. Together with the Flexmail team, we created a new vision with a reduced scope. To implement this, madewithlove highlighted the profiles missing from the team. Eventually, we guided Flexmail by helping to hire UI and UX talent.
With a reinforced team in place, we could begin validating our assumptions about the problem together. We performed user research to verify which features were the right ones to cut. We built a prototype of how our updated system would look and used that to ensure our approach was solid. After that, it was time for serious development to begin. Since the process was so successful, the team still uses it today and keeps further refining it, tailoring it to their specific needs.
Madewithlove not only helped us scale our output, but also our strategy, processes and culture. Not by imposing, but by reinforcing the foundations that were already there.
Michelle Dassen, Business Unit Manager at Flexmail
Go! Go! Go!
We assembled a team consisting of two software engineers, an engineering manager, and a CTO/CPO.
Agile is about iteration, so we let the processes evolve naturally. The expectations and responsibilities in the team became much clearer than before and having a structured process created a calm atmosphere within the team, which helped collaboration flourish.
Build it
The core of our work was improving the code directly. We started out by updating the local development environments so there was more consistency between development environments and the actual production setup.
We introduced proper release management and good version control practices to automate as much as possible. To have more confidence in refactoring parts of the code, we also set up a new testing framework and gave some advice on how to have better monitoring of the application.
We tackled an upgrade to PHP7, a massive undertaking. Having our software engineers working alongside the Flexmail developers created a culture of confidence. The team could handle anything thrown at them.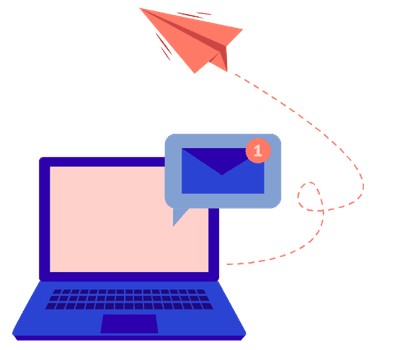 Our work — on team & product — will never be finished. Maybe realizing specifically that and working as a team to continuously find ways to improve the experience for our users and the culture and collaboration defines our success.
Michelle Dassen, Business Unit Manager at Flexmail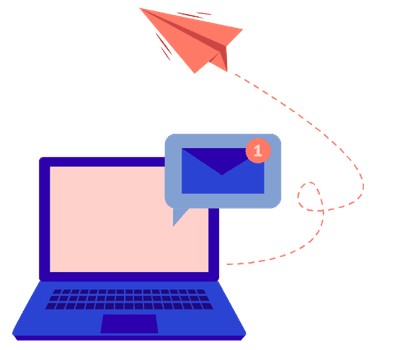 What's ahead?
Changing mindsets and culture is always a challenge. We're happy to say that Flexmail is working in a new way.
Taking a step back and evaluating things before action takes patience and maturity. Flexmail invested in the people that were willing to make it work — and that paid off.
We're confident their team will continue to work together effectively and continue to learn now we stepped away. Daily effort needs to come from every individual team member and we're happy to say the Flexmail team reaches that goal.