Technical Consulting
Shaping your business with our technical consulting, CTO ad interim, and CTO coaching.
Menu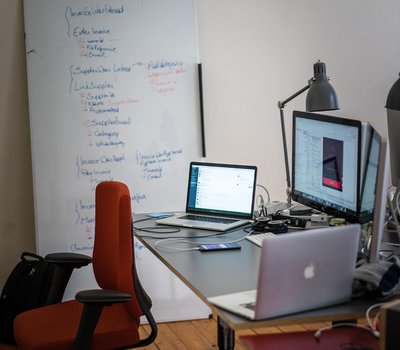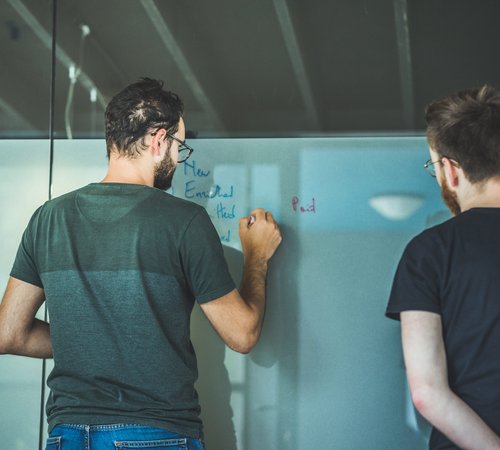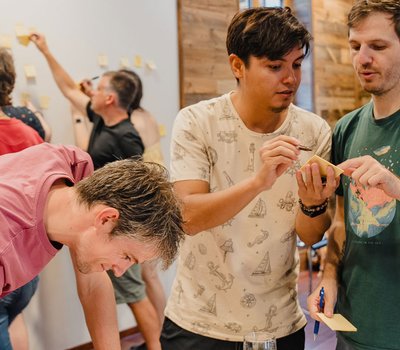 We can be the technical voice in your management team to make sure the technical side of your business gets exactly the right attention.
To build an app, you will usually need a team with lots of different roles. For example, a CTO, a VP of Engineering, or a team lead. The mindset required to fill these roles evolves as your product grows - and to be honest - most of the time, you don't need these roles full-time.
On top of that, it is very hard nowadays to find the right person to fill in the required role on the right time. Our experienced team can solve this by taking on a number of roles at different stages of your product.
Our technical consulting
It all starts with the phase your application and your company are currently in. Whether you are just starting to refine a new product idea or want to aim for that version 2.0 finally, we can help you. We can plan out the right strategy to get your first customers going, or we can help you manage technical debt and its growing pains.
Need a near- or long-term plan to scale technically along with the expected growth in usage? We can help you there too. Need a budget calculated? A long-term technical vision? A clear view on how to evolve your team?
We've got it all covered and, if needed, can even back it up with the right software engineers or product managers to bridge the gap while you look for the right people.
But that is not all. Below are some more challenges you may face and how we can help you.
It all revolves around strategic advice. In the software development process, you will often find yourself at a crossroads, unsure which direction to take for the underlying technology. Madewithlove can guide you when you need to make tough decisions.
To do so, we can be part of an advisory board, defending you and any decisions before a company board. Or we can act as an Interim CTO because finding a full-time CTO can be tricky, unnecessary, or expensive.
It is our belief that a good CTO should know what it feels like to dive into code themselves. With our background as developers, we sure haven't forgotten that.
Would you benefit from our technical consulting or CTO in residency?
We're getting booked up pretty quickly, so the sooner you get in touch, the sooner we can help you…