We can build almost anything. As long as it's software. Building state-of-the-art applications that boost your business makes us happy.
We write code and manage projects as this is the core of our business. We practice what we preach because almost everyone at madewithlove started out as an engineer and knows how to program. Rest assured, when we advise you or your team, it's always from experience.
All platforms covered
We can build just about any application if it connects to the internet. Thanks to our experience with a wide variety of platforms and technologies, we can help you at any stage of a product.
From building a proof of concept for a mobile app to helping you scale up a high-availability API or adding integrations so your app can connect with other services, we always prepare for scalability.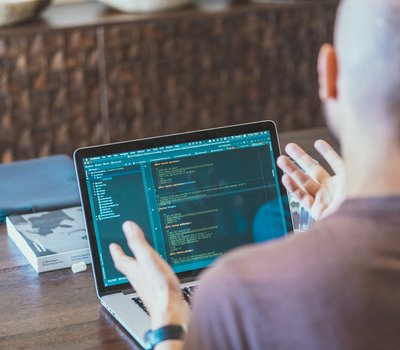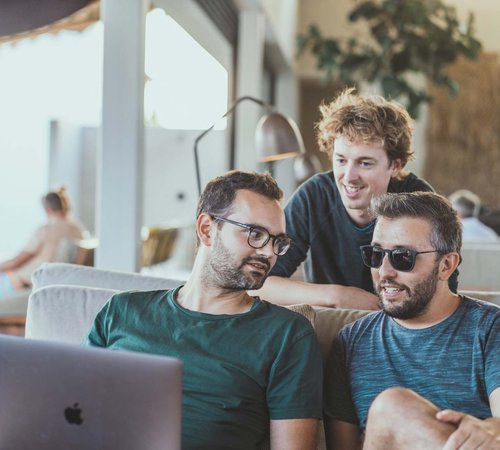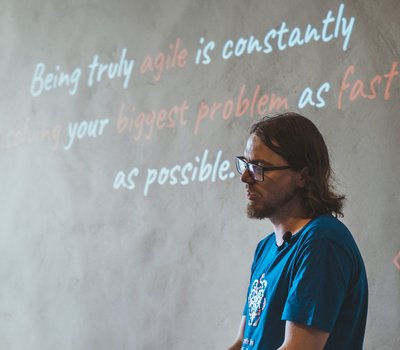 Our software engineering work is extensive. It includes prototypes, first versions, API development, integrations with other services, and help with scaling or refactoring.
But that's just for starters. We're equally experienced at supporting clients in other advanced fields.
Burst power for new features
Over a short period, we speed up development to finish that feature you need. So you don't have to hire extra, or specialised, staff.
Walking on water and developing software from a specification are easy if both are frozen.
Edward V. Berard, American software engineer for The Object Agency, Inc.
We work with you
Obviously we write code, but there's plenty more to that process than meets the eye. Backed by solid principles and a can-do attitude, we deliver the quality and service to which we aspire.
We build API First. This is for developing the app and its back-office, so that any future mobile app or third-party service will work with it. This approach has two advantages: you can easily integrate your app with other touch points and begin to scale it as you go.
Multi-disciplinary teams are the secret ingredient when assembling a solid and successful team. It's all about ensuring a team has all the skills and experience required to tackle a specific problem. The team should operate like a Swiss pocket knife when necessary, to guarantee smooth project delivery.
Last but not least, we focus on training and coaching, our people and yours. Everyone then gets to learn and grow – as an engineer and a team member.
Working together
Different team setups: the classical way or in hybrid, mixed teams – your engineers and ours – combining expertise from both sides and sharing processes and knowledge along the way.
Flexible project management
Want us to build your product?